Williams College
Class of 1964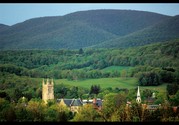 In Memory
Takayuki "Tak" Kimura

Chris Hagy sent me the following:
Bob - I received a card this Christmas from Takayuki Kimura's wife advising of Tak's passing last August following a long battle with Parkinson's Disease. Tak graduated with us but I don't think he joined us until our sophomore or junior years. He lived all over the world as a member of the Japanese diplomatic corps - including several years in Atlanta as counsel general for the southeastern US. Could you advise whomever at the college keeps track of such things. Stay well, stay happy.
Gay Mayer also sent his memories of Tak:
Tak and I ( and Mary) must have played bridge together for 100's of hours between junior and senior year. Turns out he already had a degree from his university in Japan and was at Williams to get exposure to the US in preparation for his career. My guess is that he was at least 3 years older than the rest of us in the fraternity.