Williams College
Class of 1964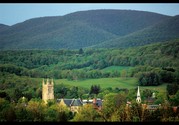 In Memory
Charles Lischer VIEW PROFILE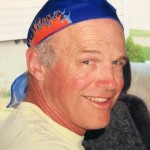 Charles G. Lischer
Died: February 15, 2018
Dr. Charles G. Lischer, of St. Joseph, passed away on Feb. 15, 2018 in Palm Springs, CA, exactly the way he wanted, riding his bike with friends.
A Celebration of Life Gathering will be held Thursday, March 1, 2018 from 4:00 PM until 7:00 PM with Liturgical Prayers at 6:30 PM at Starks & Menchinger Family Funeral Home at 2650 Niles Road, St. Joseph with Msgr. Eugene Sears officiating. In lieu of flowers, the family has asked for donations to be made to Benton Harbor Girls Academy, PO Box 840, Benton Harbor or Guide Dogs of America. Those wishing to leave a message of condolence for the family may do so online at www.starks-menchinger.com.
Charlie was born in 1942 in St. Louis, MO, and graduated from John Burroughs High School. After graduating from Williams College in 1964, he went to Univ. of Missouri for medical school, then trained for 5 years at Univ. of Colorado and became an orthopedic surgeon. He practiced for 10 years in Santa Barbara, CA, and then for 30 years in St. Joseph.
He leaves, to cherish his memory, his wife of 45 years, Mary Anne, his son Bernie (Wendy) Lischer, his two daughters, Julie (J.R.) Dwan and Mia (Andy) Kompare; his ad hoc son Chris (Genevieve) Polishuk; and his six grandsons, who he treasured more than life, Eddie, Matthew, Sam, Frankie, Levi and Charlie.
Charlie was a proud member of the Whiners cycling club, and he loved nature and the outdoors, including skiing, cycling, tennis, and windsurfing. He was known for his work ethic, his generosity, his kindness, and his constant smile. He was devoted to his family, his friends, his colleagues, his patients, and his beloved dog Chester. He was a truly good man and a great father.
http://www.starks-menchinger.com/obituaries#/obituary/dr-charles-g-lischer/
Click here to see Charles' last Profile entry.