Williams College
Class of 1964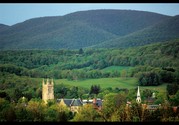 In Memory
James Johnson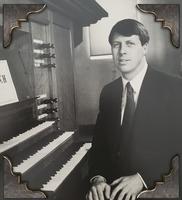 Obituary
PLATTSBURGH – James Edgar Johnson, 79, died peacefully in his sleep at his home in Plattsburgh on May 14, 2022.
He was born on September 1, 1942, to Edgar and Louise Johnson.
As a young boy, Mr. Johnson attended the Columbus Boy Choir School located in Princeton, NJ at that time. He graduated from Plattsburgh High School in 1960, received his undergraduate degree from Williams College, studied at the Conservatoire de Geneve, and held a Doctorate of Musical Arts from Yale University.
He was a well-known concert organist and concertized extensively throughout the United States, Europe and the South Pacific. He was the recipient of awards and critical acclaim for both his performances and many recordings. One of those recordings, James Johnson Plays Bach, recorded on the Flentrop Organ at the Busch-Reisinger Museum at Harvard University, was nominated for a Grammy Award. Mr. Johnson served as Director of Concerts at Harvard University for many years. He was regularly recorded by the public radio station WGBH-FM in Boston.
Mr. Johnson was also a composer-of-note and many of his choral compositions have been published and performed. He wrote a full-length musical, both libretto and score, titled Isle of Iniquity. "In addition to his musical interests, James studied architecture at the Harvard Graduate School of Design from 1975-1976."
He is preceded in death by his father, Edgar Johnson, and his mother, Louise Mueller Johnson. He is survived by four siblings, Susan Johnson Aceto (Tom), Bonnie Johnson Lucas (Gary), Betsy Johnson Herlihy (Tom), and Scott Johnson (Carol), along with several nieces and nephews.
Services will be private and held at the convenience of the family.
https://www.rwwalkerfh.com/obituary/james-johnson