Williams College
Class of 1964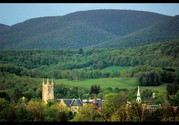 In Memory
Jack Beebe
Jack Beebe passed away on Tuesday (November 25) in California with his family around him.
We lost a classmate last week after a very brave fight against cancer. Our deceased friend is Jack Beebe (John H.) who passed away on Nov. 25. We can give thanks that we were very privileged to know Jack for the past 54 years. Jack came to Williams in the fall of 1960 from Houston. "Beebs" was great fun to be around. He came back to Williamstown often and will be missed at our class gatherings. A memorial service will be held at a date to be determined. I will send news when available. Jack's obituary can be viewed on line at the Houston Chronicle site. The obit was in the paper on Dec. 2 and 3 (copied below). Sorry for the news, but we are ever thankful for the memories of Jack. Best Regards, John Foehl
JOHN HOWARD ("JACK") BEEBE
1942-2014
JOHN HOWARD BEEBE (widely known as JACK BEEBE), 72, died at his home in Portola Valley, California on November 25, 2014, concluding an 11-month fight against an extremely aggressive cancer. Jack was born on May 11, 1942 to Howard Ward Beebe and Margaret Pardee Beebe, both of whom predeceased him. Jack lived in New Jersey and Massachusetts until 1950, when he and his family moved to Houston. There he graduated from St. John's School, and he then attended Williams College and earned his B.A. in Economics. Next he went to the University of Texas in Austin and received his M.S. in Industrial Engineering. Then he taught at California Polytechnic State University for about three years. He followed this by studying at Stanford University and earning a Ph.D. in Economics and teaching there for several more years. About 1977 he took employment at the San Francisco Branch of the Federal Reserve, where he rose to become the Director of Research, and he served at the "Fed" until his retirement in 2002.
Jack was married to Patricia Pfeiffer from 1968 until their divorce in 1991, but they remained very close friends thereafter. She cared for him lovingly in his final illness, and she survives him. Jack is also survived by his three siblings: Ward F. Beebe (and wife Barbara), of Lakeway, Texas, Roger L. Beebe (and wife Eleanor), of Houston, Texas, and Carol Ann Beebe Walser, of Waxhaw, North Carolina. Other survivors are his five nieces and nephews, Jennifer Marie Buschhorn, David W. Beebe, Mark R. Beebe, Paul M. Beebe, and Wendi Walser Zerbo, plus six grandnieces and grandnephews, many cousins, and many friends.
Jack was known and respected as a very honest and ethical person in all that he did. He was a great traveler, outdoorsman, and hiker, sometimes going alone into unfamiliar and dangerous places. He supported wilderness organizations, including the Peninsula Open Space Trust and the Sierra Club. He was an ardent and supportive alumnus of Williams College.
A memorial service for Jack will be held in Houston at a time and place to be announced later.
Published in Houston Chronicle from Dec. 2 to Dec. 3, 2014